Live Your Best Life is your 8 Step Program to building the business of your dreams.
Discover the secrets to living a happy, balanced and successful life both personally and professionally. Access to the best coaches in business, nutrition and mindfulness to support you on your journey.
So, you have decided to take the leap and become your own boss!
Exciting! But also, scary. We know, we have been there.
Live Your Best Life has been devised to take the headache and the worry out of starting or building your empire.
You may be just starting out and need all the help you can get, or you may have been in business for years and simply need a boost and some like minded connection.
Our amazingly gifted and engaging experts have been carefully selected to provide insights into how to run your business more profitably, more easily and yes, more enjoyably.
They will provide you with the knowledge and the resources so that you will walk away with your own Personal Business Toolkit (PBT).
Here at Let's Connect Women we are on a mission to support you on your entrepreneurial journey and to make your life just a little bit easier.
How does the Live Your Best Life Program Work?
The program is built on the 10 pillars that we have identified through research, that are pain points in the entrepreneurial journey.
8 monthly workshops will get you on your way to awesome personal and professional success.
1. Connection – being in business is fun but it can be lonely too. Be part of a small group of business owners (maximum 15) who you can run ideas by, share information and who have your back.
2. Nutrition – how we nurture our bodies with food, sleep and exercise is the underpinning of business success.
3. Your Vision – Have you had a moment (actually more than an hour) of dedicated time to discover what you really want for and from your business. Walk away with a clear vision, purpose and understanding your "why".
4. Ready. Aim. Fire - Discover a new way of planning and implementation to get to the bottom of your "to do" list. You will walk away with greater clarity, direction, purpose and focus on what needs to be done in your business.
5. Finances – if you don't own your numbers, you definitely don't own your business. This module will take you through simple ways to keep you on track of your finances and grow your profits.
6. Building Your Empire with Nicole Ekkles – the Glasshouse Candle Queen will share her high's and low's of being in business, and how she went from one candle to building an international empire.
7. Marketing – we have teamed with the world's leading marketing team, Basic Bananas to bring to you this insight into marketing for your business. Marketing is the single most important skill you need, to grow your business, generate a constant flow of customers and increase your sales. It's also an area where we can go oh so wrong and waste valuable time and money. Don't waste yours.
8. Social Media Strategy - Having a successful strategy can help you increase your leads, increase engagement and increase your sales. Do you know what platforms are best for you? Do you know the difference between SEO, hashtag and how to use analytics? Discover how can you plan your strategy for best results and then put your ideas into action.
9. Dealing with Imposter Syndrome - If you ever have feelings of "I'm not good enough", "they are going to discover I am a fraud", or "who do I think I am"? Then you are not alone and this module is JUST what you need. Discover how to get out of self-limiting beliefs and step into your awesome super power. And for those of you asking, YES, it can be done.
10. Accountability - Has there ever been something on your "to do" list that you keep putting off? You "find" washing that has to be done, you'll mop the floor, go to the dentist, vacuum the cat, anything to distract you from doing what needs to be done. Accountability is proven to be a fast track to success. Being accountable through the group will move you closer to your goals.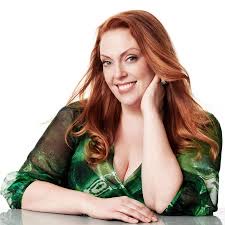 Founder + Creative Director Glasshouse Fragrances
CEO (ASX Listed); Chair; Non-Executive Director; Media & Entertainment Executive; Management Consultant & Board Advisory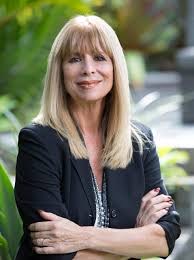 Executive Coach - Empowering Your Female Genius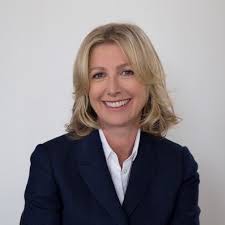 Mediator, Facilitator, Conflict Management Consultant
Finance Journalist, Author and TV Presenter
You Get Out What You Put In!
8 x inspirational workshops with industry leaders in their fields

A personalised toolkit of tips, tricks and takeaways to implement at work and at home

Be part of an intimate network of women on this journey forming authentic and lasting connections

Continued online education during and after the program

Become LCW Alumni and share your story with intakes to come